METANANO 2021
VI International Conference on Metamaterials and Nanophotonics
CONFERENCE PROGRAM IS AVAILABLE HERE. (upd. 13 September)
POSTER SESSION SCHEDULE IS AVAILABLE HERE (upd. 13 September)
ONLINE | 13 - 17 September, 2021
Conference
program
The Conference will be held online in live format using Zoom (for conference presentations). To ensure a smooth conference, all speakers (Plenary, Keynote, Invited and Oral) are kindly asked to provide a back-up video recording of the talk in case of technical issues. If you would like to get a quick brief from a technical committee member on using Zoom please email us and we will find a slot for a short test session. During the breaks there will be networking rooms in order to continue the discussion over the presentations.

Poster sessions will be organized using Gather.Town platform. Posters are available during the whole conference but the authors will be available for discussion only during the dedicated poster session (please refer to the program for more information). All e-posters will be uploaded prior to the conference and made available. Delegates will be able to browse through all e-posters, which will be grouped by day-session.
PRELIMINARY PROGRAM IS AVAILABLE HERE.
POSTER SESSION SCHEDULE IS AVAILABLE HERE.
To check the time of your session in your time zone you refer to the short program and use time converter service, for instance, 24timezones.com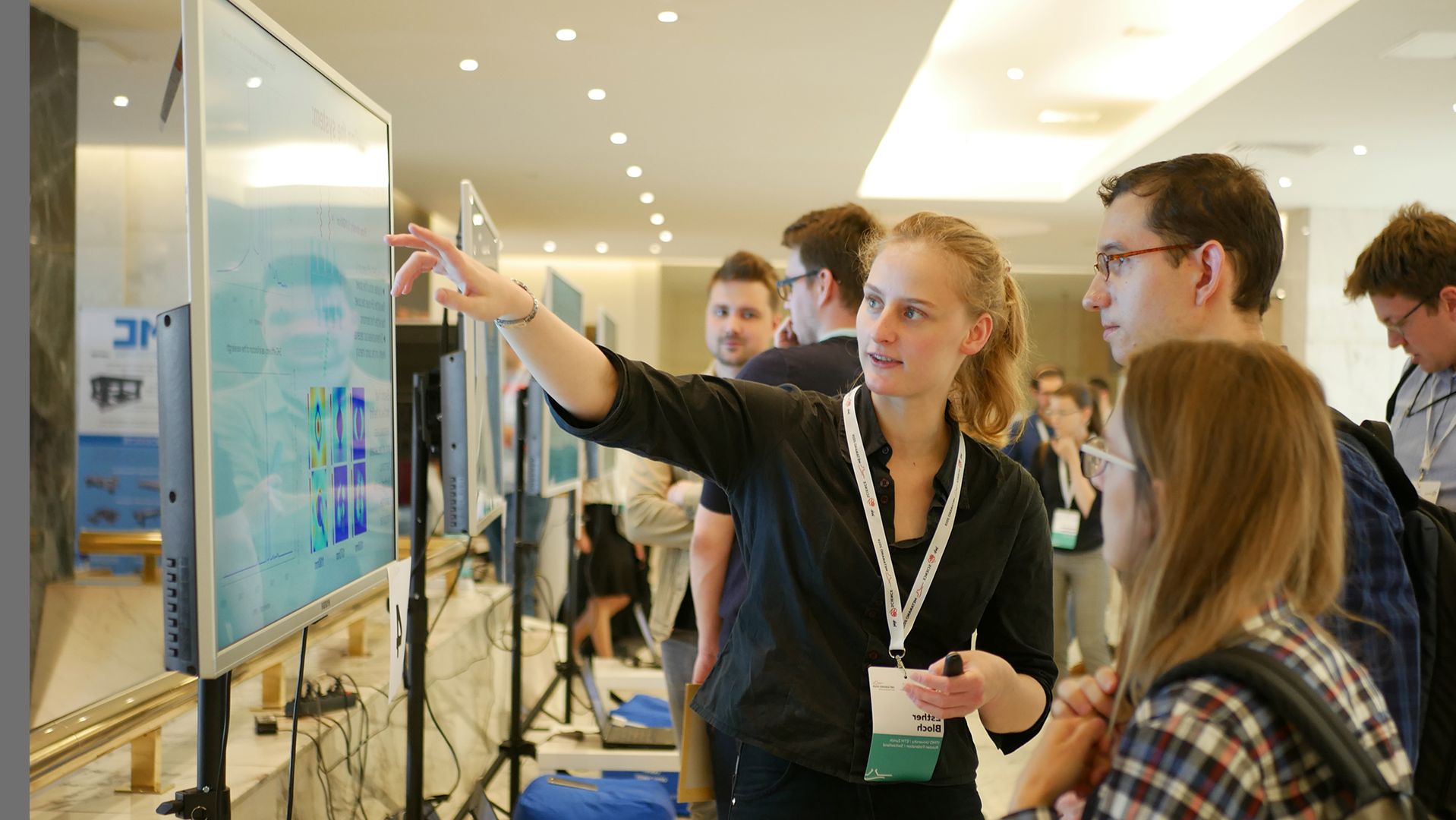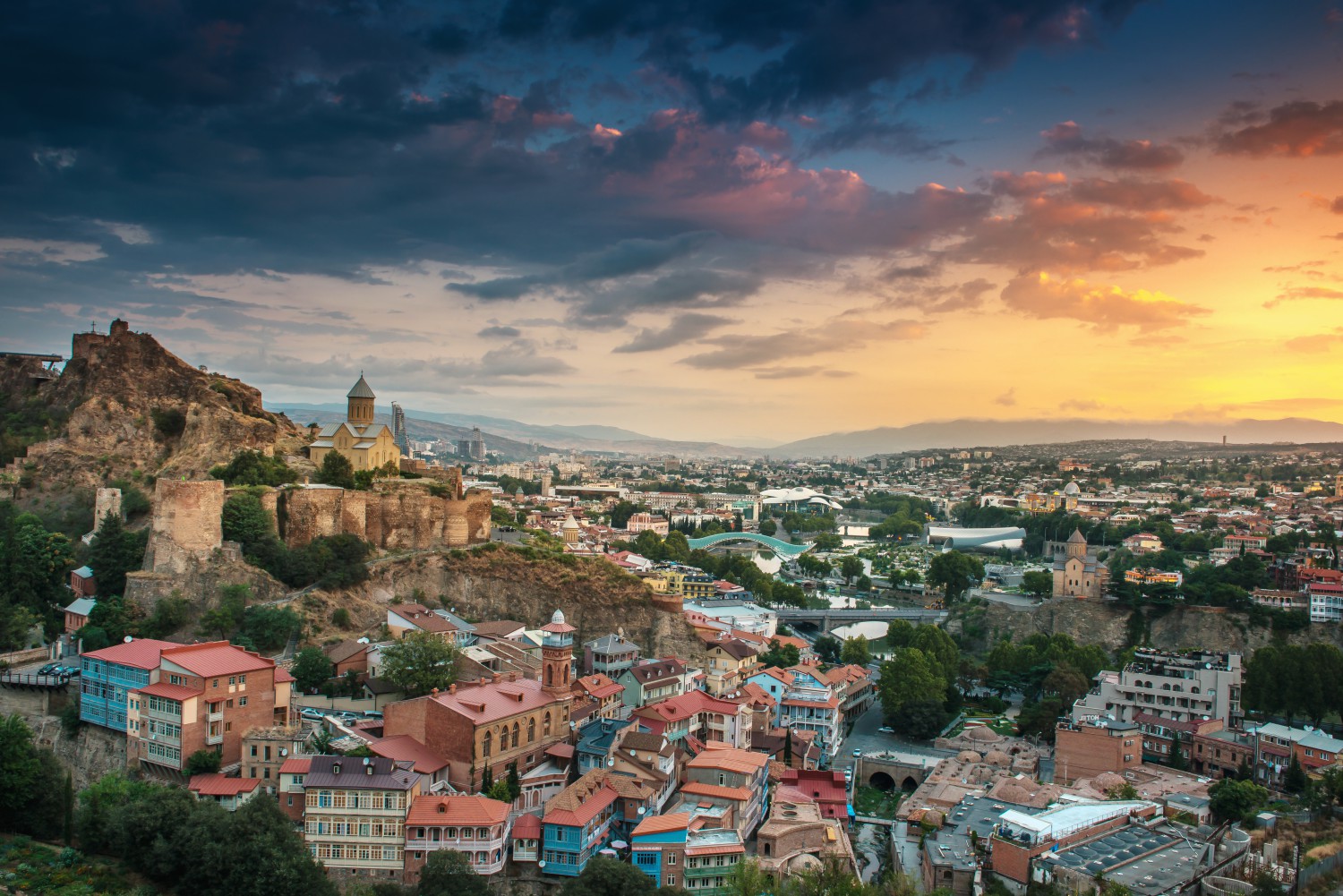 General
information
For the last several years the METANANO conference has acquired a strong reputation among the scientists and is attracting more and more participants every year from different scientific fields from fundamental research in Photonics and Plasmonics to business-oriented projects in RF technologies, Bionanotechnologies and Solar Energy.
The conference is organized by the Department of Physics and Engineering of ITMO University and supported by the Mediterranean Institute of Fundamental Physics.

We have been hoping to hold a hybrid conference, but, after a thorough consideration we have decided to hold METANANO 2021 fully online. The situation in the world remains unstable and to ensure the safety of all of you we believe that it is better to postpone the real-life meeting to next year and put all our efforts into making the online conference useful and pleasant for you. Save the date and see you online!
METANANO Organizing Committee is committed to enhancing diversity and promoting equality of opportunities among the speakers, session chairs, participants, organizers and committees, and to support and promote a culture that actively values difference and recognizes that people from different backgrounds and experiences can bring valuable insights to the event.
We aim to be an inclusive conference, committed to providing equal opportunities to the researchers of all backgrounds and career stages working in our field and allowing people to participate meaningfully in the event, actively engage in discussions and feel included in both the scientific program and social activities. You can find the METANANO Equality and Diversity Statement here.
PROCEEDINGS PUBLICATION
Submission of conference paper

Conference Format

All contributions will be reviewed for technical merit and content on the basis of the conference papers submitted by the authors.
Language

All contributions should be presented in English that is the official language of the Conference. No simultaneous translation services will be provided.
Proceedings
publication
To be considered for publication in the IOP Conference Proceedings Volume (indexed in Scopus and WoS) the paper should comply with the following criteria:
In the application form please indicate that you would like your paper to be considered for publication.
Paper should be 3-4 pages long prepared using the template provided by the Publisher.
All submitted papers will be reviewed by at least two independent reviewers, who are encouraged to give constructive comments and suggestions to the authors. The authors of submitted papers will receive the review comments and recommendations and will have a possibility to amend their papers based on the review comments and suggestions and upload the revised versions. If both reviewers indicate that the paper can't be published then it will not be accepted for publication, however, the talk might be delivered at the Conference if the reviewers specify that in the review.
The publication of the papers in the Conference Proceedings is possible only in case the talk is presented at the Conference and the registration fee is paid.
For Invited, Keynote and Plenary speakers short abstracts (~250 words) are acceptable, however, they are not considered for publication.
Please prepare your papers using Microsoft Word or LaTeX templates and then convert the file to PDF. You might find guidelines useful during the preparation as well. Also, by submitting a paper an author and all co-authors are assumed to agree with the terms of the IOP Proceedings Licence.
TOPICS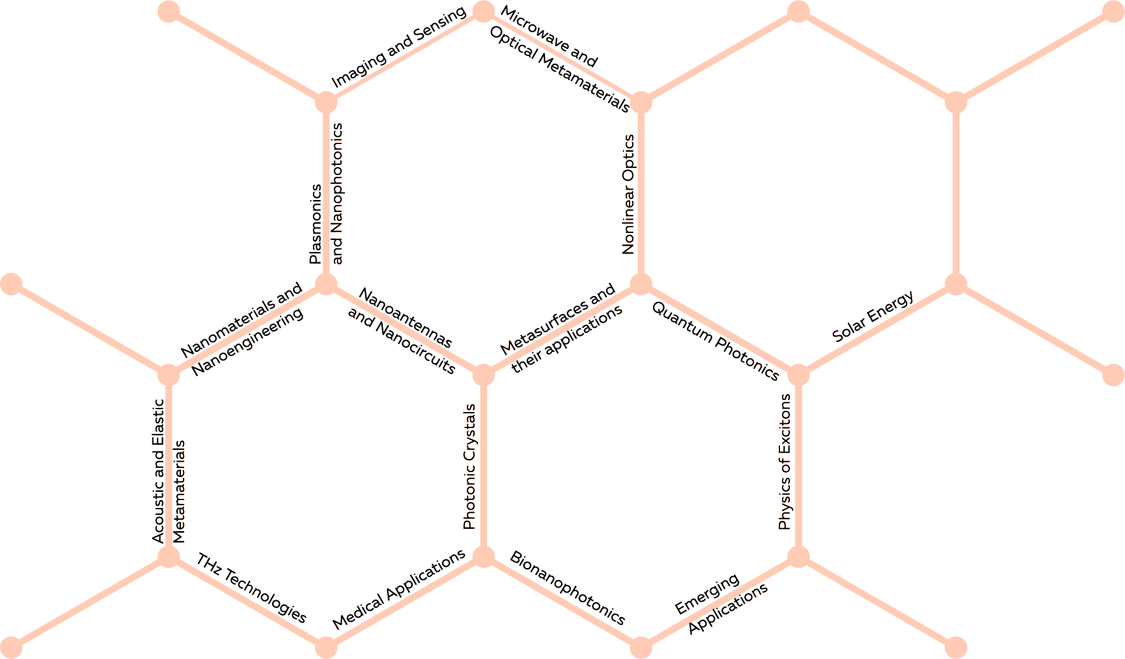 Nanoantennas and Nanocircuits
Acoustic and Elastic Metamaterials
Microwave and Optical Metamaterials
Plasmonics and Nanophotonics
Nanomaterials and Nanoengineering
Metasurfaces and their applications
Topics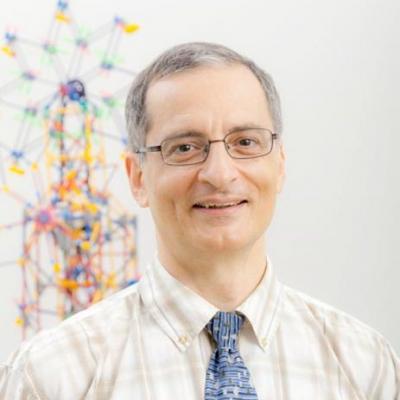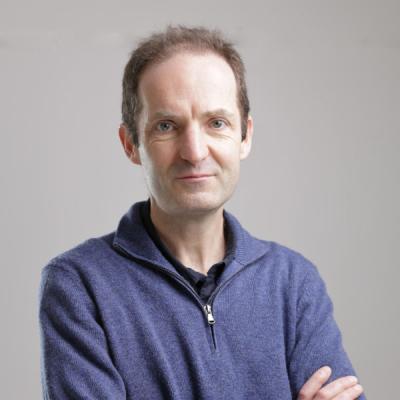 Thomas Ebbesen
University of Strasbourg Institute for Advanced Study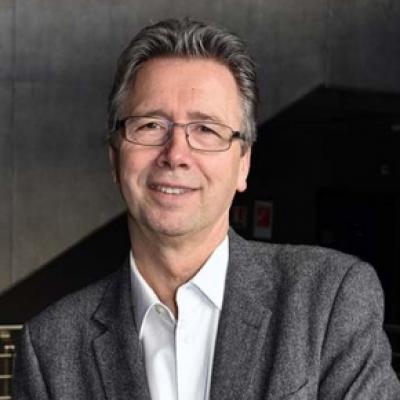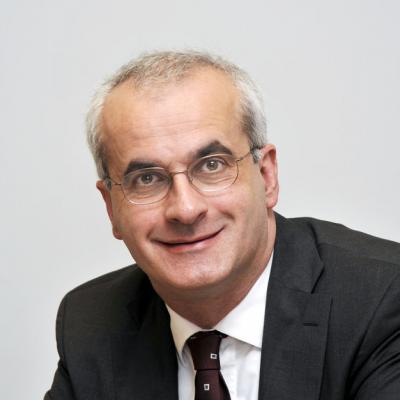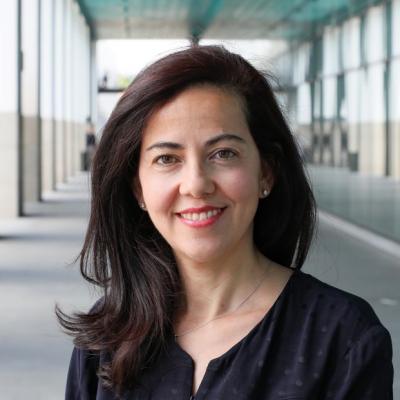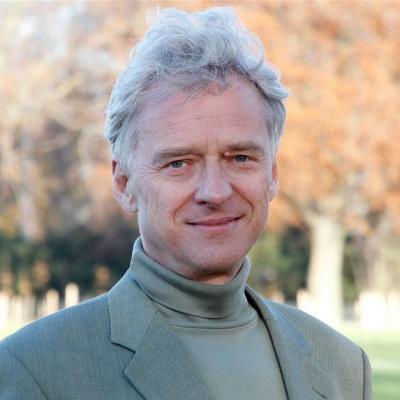 Andrea Alù
CUNY Advanced Science Research Center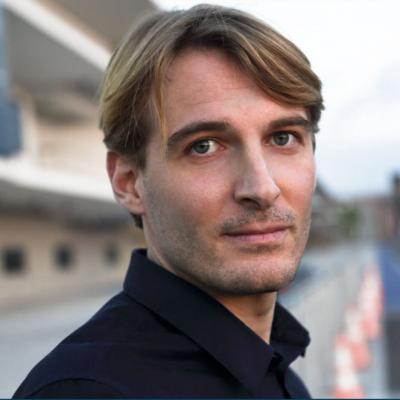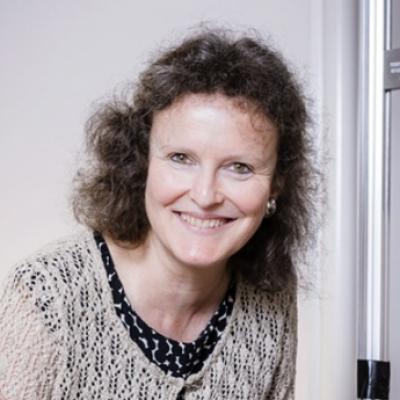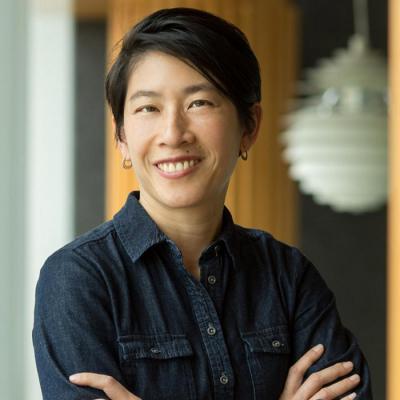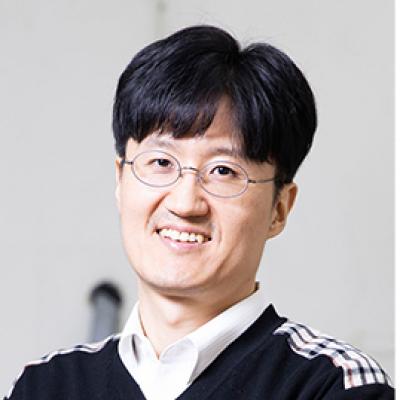 Novel devices and advanced techniques for MRI
Jan Korvink
Karlsruhe Institute of Technology
Manuel José Freire Rosales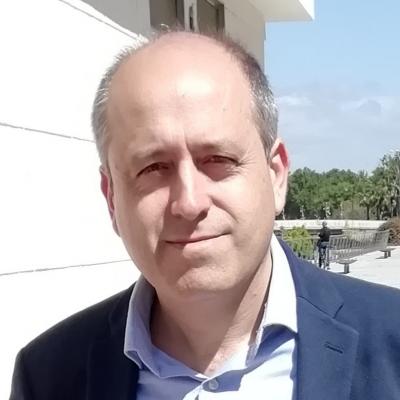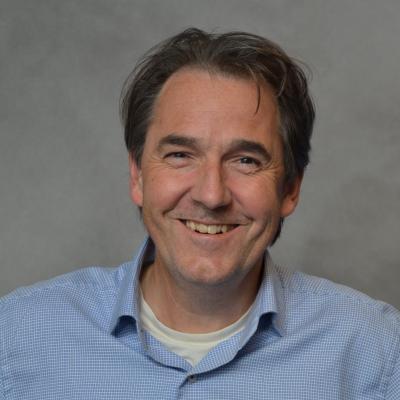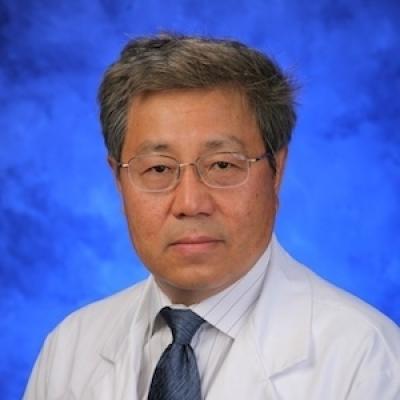 Ergin Atalar
National Magnetic Resonance Research Center (UMRAM)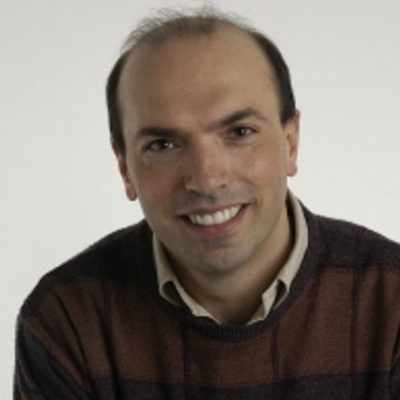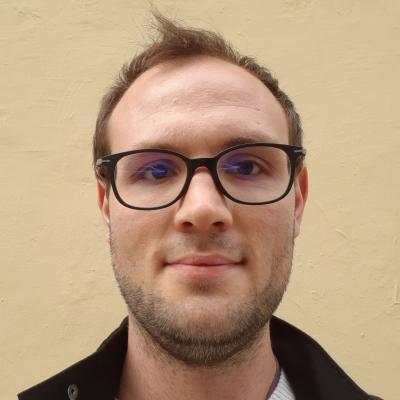 Quantum Metanano
Alexey Rubtsov
Lomonosov Moscow State University
Russian Quantum Center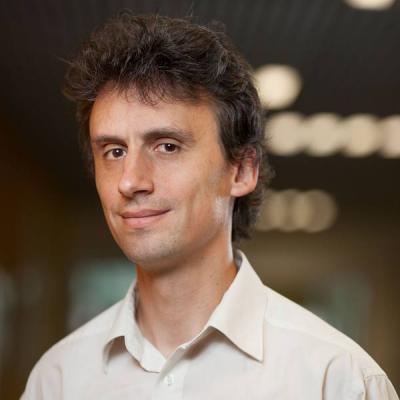 Sven Höfling
University of Würzburg
University of St Andrews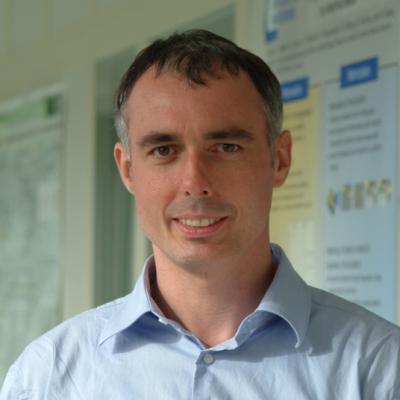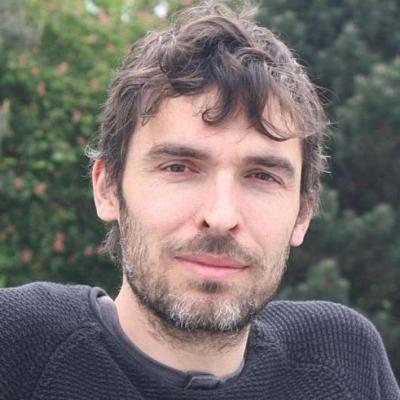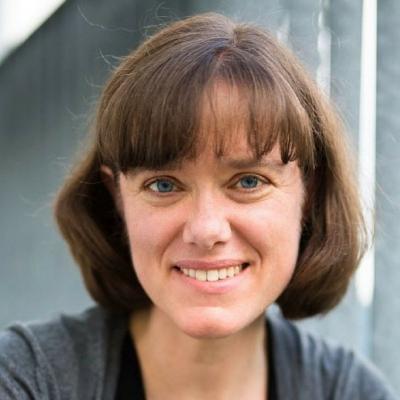 Thermal effects in all-dielectric and plasmonic nanophotonics
Igor Aharonovich
University of Technology Sydney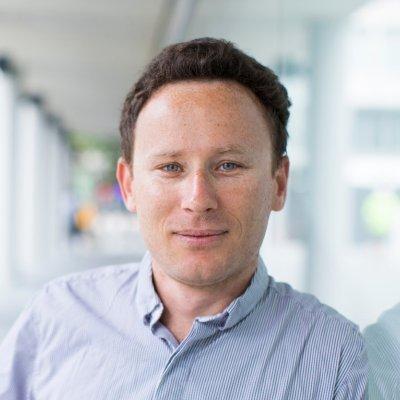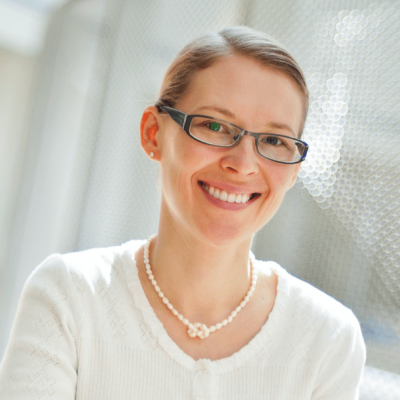 Mikael Käll
Chalmers University of Technology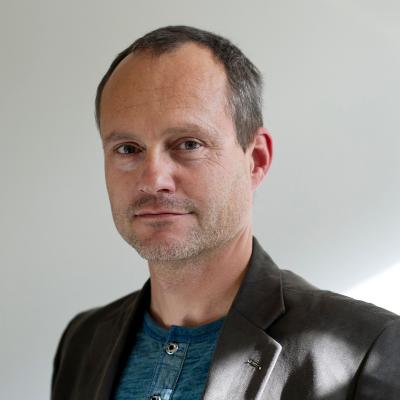 Free-electron light-matter interaction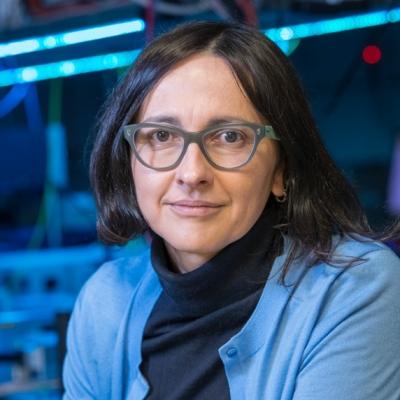 Strong Light-Matter Interactions in Photonic and Plasmonic Devices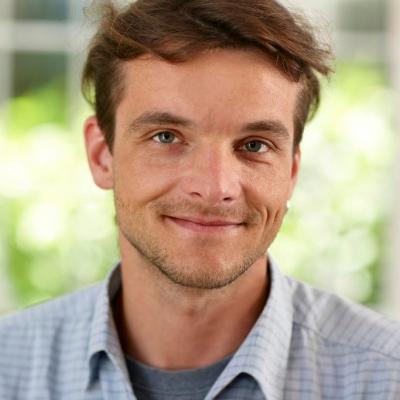 Javier Aizpurua
Center for Materials Physics in San Sebastian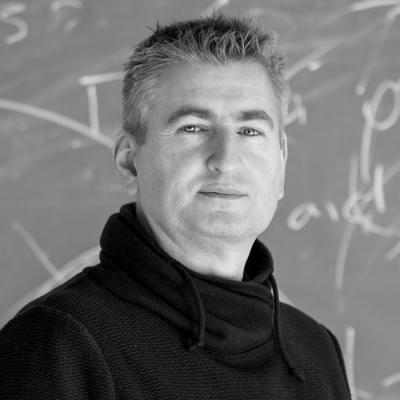 Francisco J. Garcia-Vidal
Universidad Autónoma de Madrid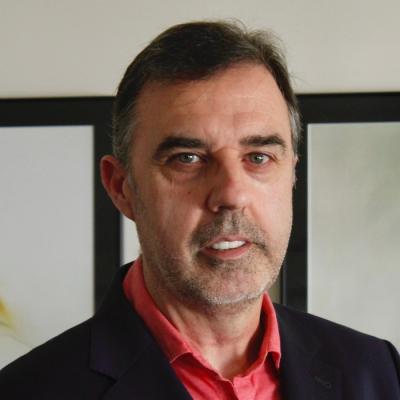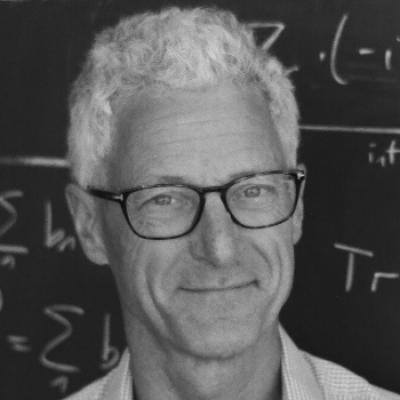 All-dielectric nanophotonics
Yeshaiahu Fainman
University of California San Diego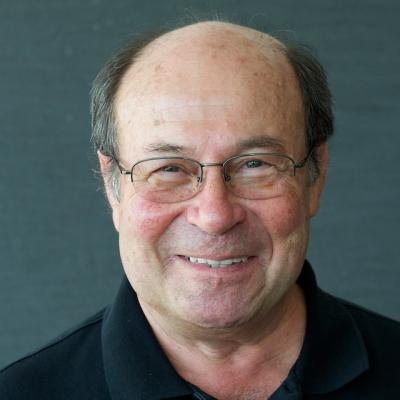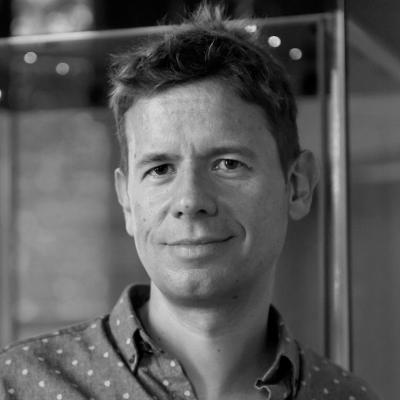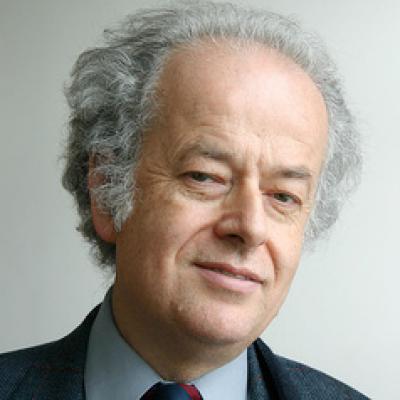 Igal Brener
Sandia National Laboratories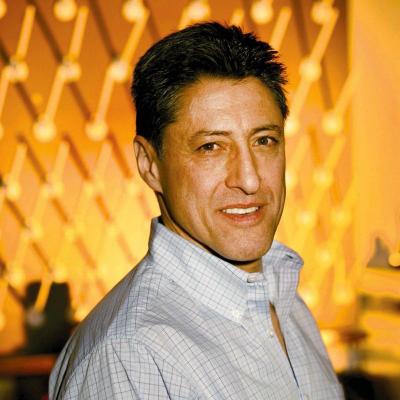 Semiconductor technologies for optical applications
Andrey Rogach
City University of Hong Kong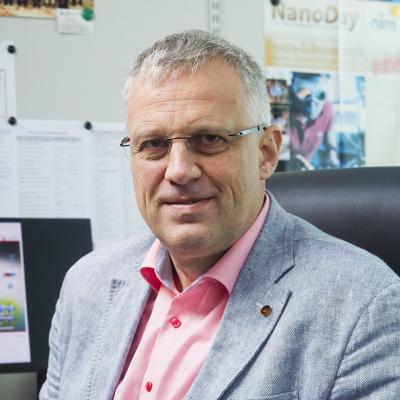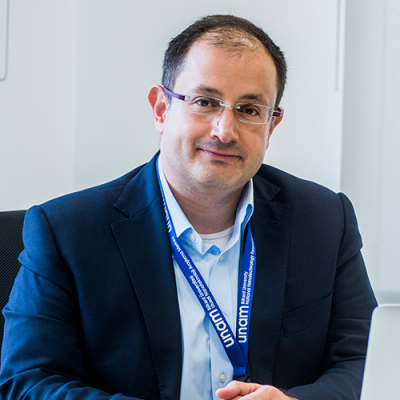 Young Min Song
Gwangju Institute of Science and Technology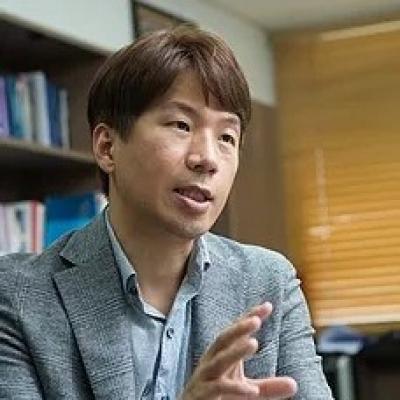 Ming Lee Tang
University of California, Riverside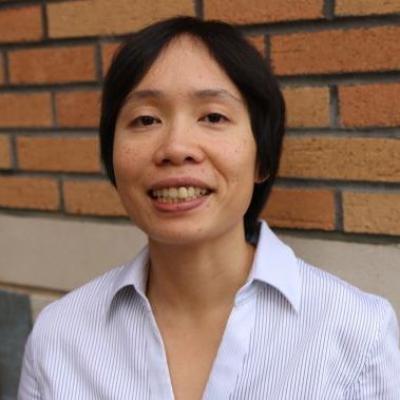 RF and Microwave Applications of Complex Electromagnetic Structures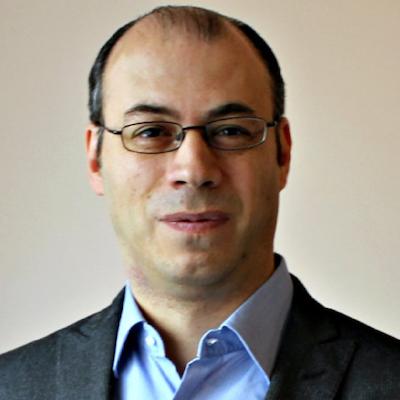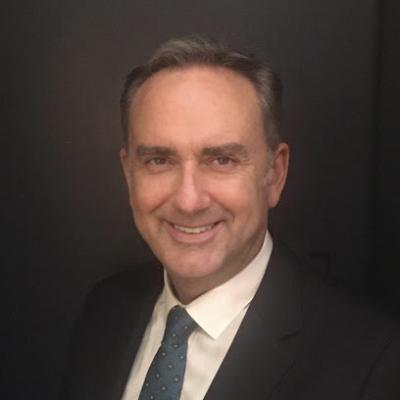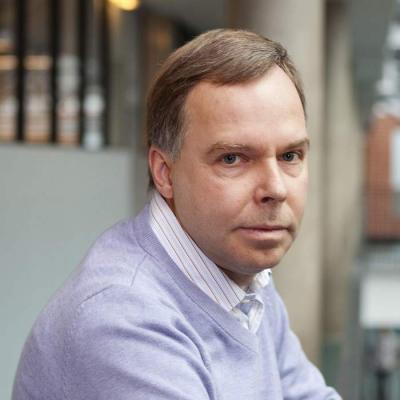 Graphene and 2D Materials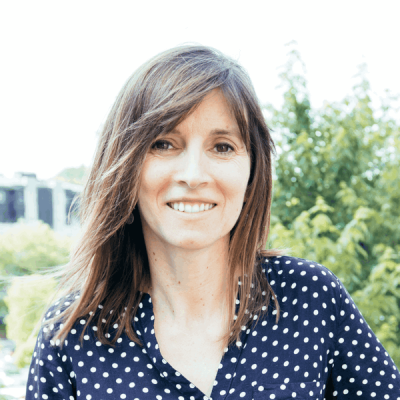 Maia G. Vergniory
Donostia International Physics Center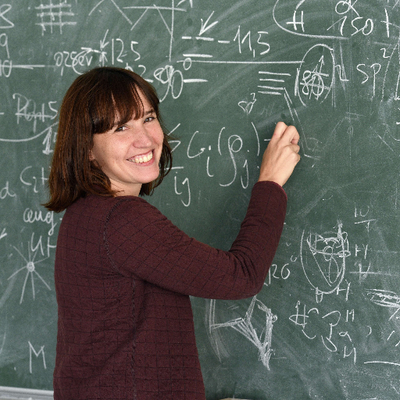 Aran García-Lekue
Donostia International Physics Center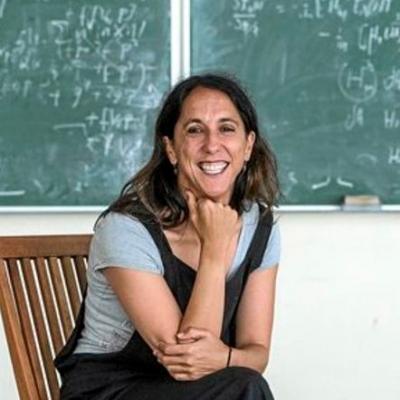 Multiscale optimal design of architected materials and smart metamaterials via machine learning techniques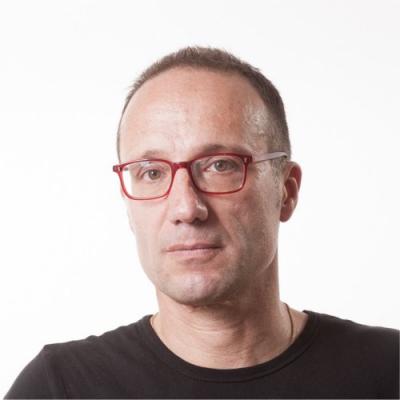 Jan Zeman
Czech Technical University in Prague
RFID and IoT Technologies
Ferran Martín
Universitat Autònoma de Barcelona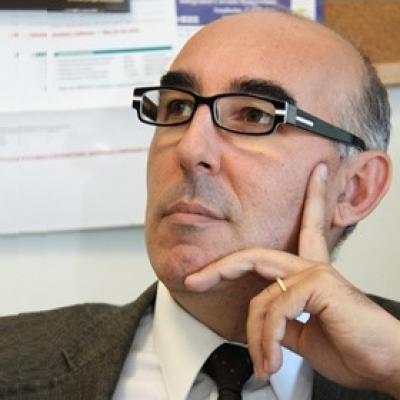 Etienne Perret
Grenoble INP - Institute of Engineering Univ. Grenoble Alpes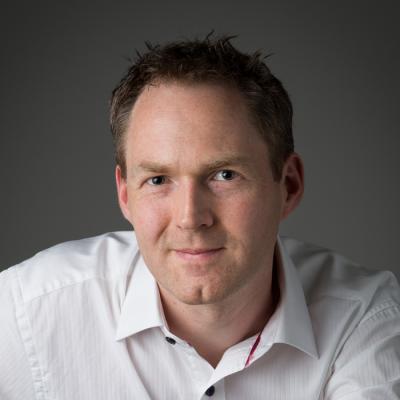 Plasmonically driven processes and energy conversion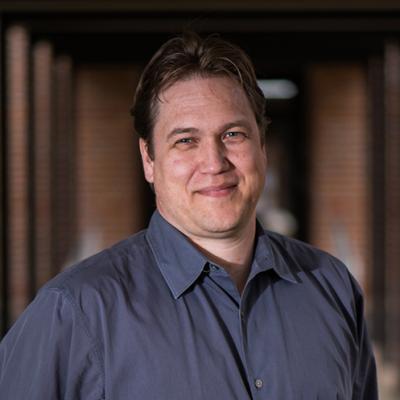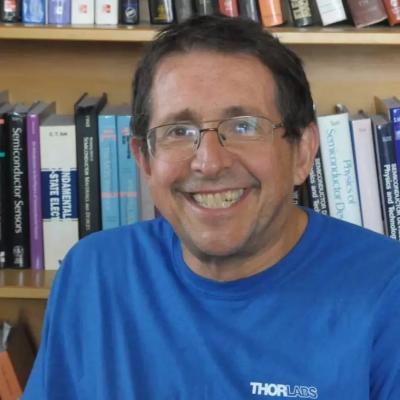 Optical Nanofibres – Fundamentals and Applications
Andrea Armani
University of Southern California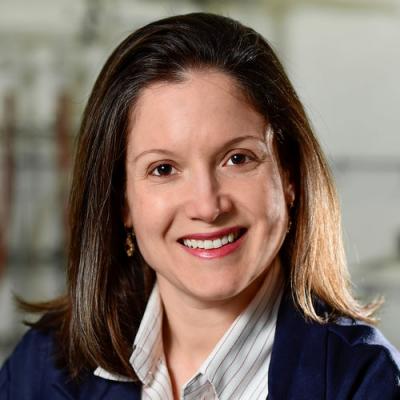 Markus A. Schmidt
Leibniz Institute of Photonic Technology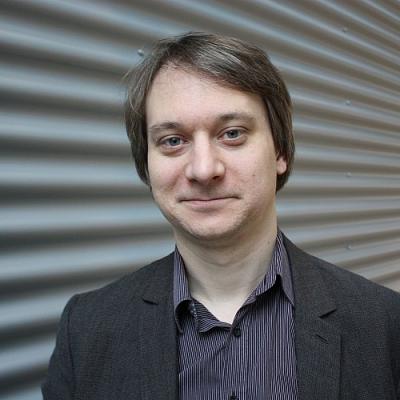 Optomechanics and Optical Manipulation
Che Ting Chan
Hong Kong University of Science and Technology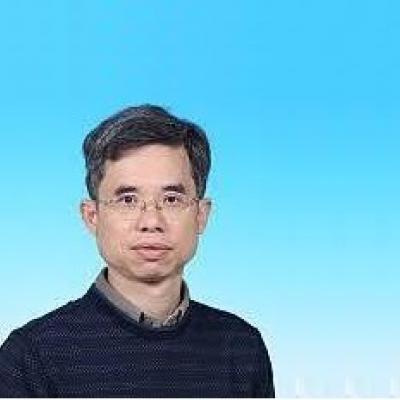 Manuel Nieto Vesperinas
Spanish National Research Council, CSIC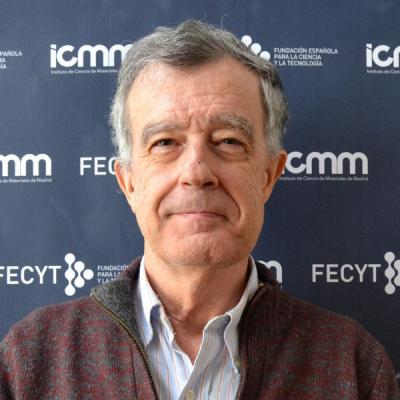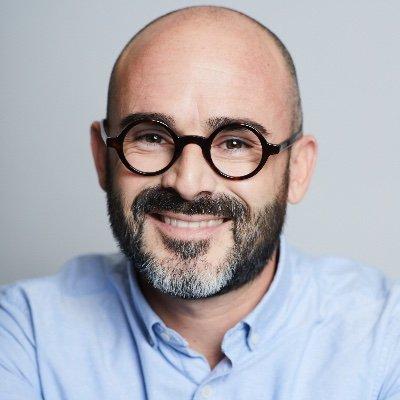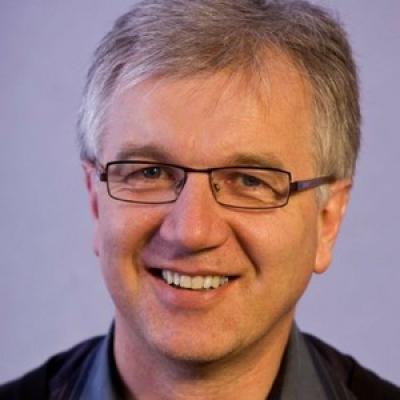 Active Mechanical Metamaterials
Vincenzo Vitelli
The University of Chicago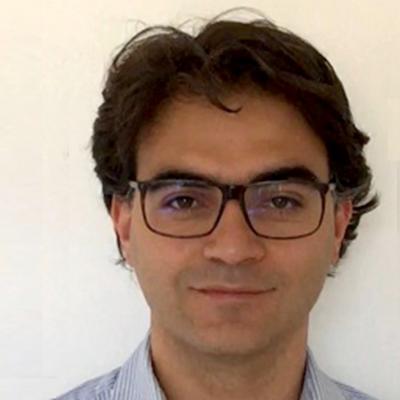 Quantum spintronics with atomic defects in solids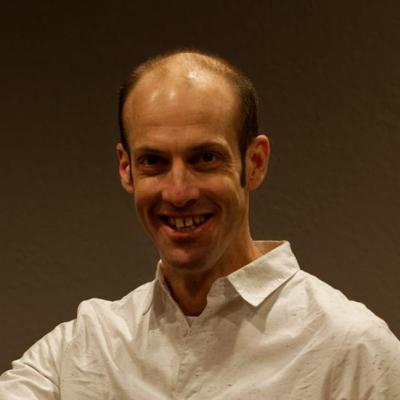 Vladimir Dyakonov
Julius-Maximilians-Universität Würzburg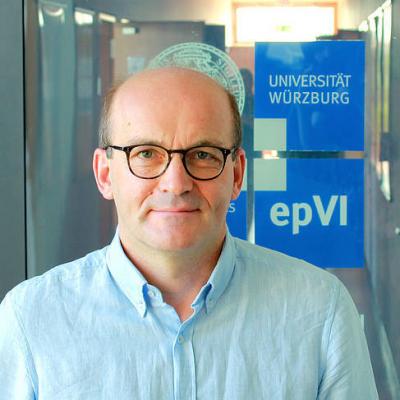 Speaker
Talk

Giorgio Adamo

Centre for Disruptive Photonic Technologies, Nanyang Technological University

Singapore

Halide Perovskite Active Metadevices

Anton Afanasiev

Institute of Spectroscopy of the Russian Academy of Sciences

Russia

Atom spectroscopy in femto trap

Javier Aizpurua

Center for Materials Physics in San Sebastian

Spain

Optomechanics with molecular vibrations in plasmonic nanocavities

Alexey Akimov

Texas A&M University

United States

Silicon nitride nanobeams with fiber interface for cavity QED

Nika Akopian

DTU Fotonik, Technical University of Denmark

Denmark

Multi-Qubit Photonic Devices

Pablo Albella

University of Cantabria / Imperial College London

Spain

Designing efficient plasmonic nanoheaters

Ulrik Andersen

DTU Physics, Technical University of Denmark

Denmark

Nanomechanical resonators with ultra-low dissipation

Evgeny Andrianov

Dukhov Automatics Research Institute

Russia

Theory of suppression of photobleaching of molecular system strongly coupled with plasmonic structure

Andrey Anisimov

Ioffe Institute

Russia

Stress-controlled zero-field spin splitting of defects in SiC

Alejandro V. Arzola

Instituto de Física, Universidad Nacional Autónoma de México

Mexico

Experimental evidence of fast escaping rates in a non-Newtonian fluid using a bistable optical potential.

Viktar Asadchy

Stanford University

USA

Three-dimensional random dielectric metamaterial with giant chirality

Nikolai Avdievich

High-Field MR Center, Max Planck Institute for Biological Cybernetics

Germany

Folded-End Dipole Transceiver Arrays for Human Head Imaging at Ultra-High Magnetic Field.

Viktoriia Babicheva

University of New Mexico

Mexico

Collective Resonances in Layered and High-Index Material Nanoparticle Arrays

Juan Domingo Baena Doello

Universidad Nacional de Colombia

Colombia

Extension of the Babinet's principle for all-dielectric metasurfaces

Guillaume Baffou

Aix-Marseille Univ, CNRS, Centrale Marseille, Institut Fresnel

France

Absorption of cw light by metal nanoparticles: mechanisms into play

Miguel Beruete

Universidad Pública de Navarra

Spain

Millimeter-waves metalenses for high resolution and antenna applications

Wolfgang Bösch

Graz University of Technology

Austria

Trends in MW Front-End Technologies

Michel Bosman

National University of Singapore

Singapore

Plasmon characterisation at the nanometer lengthscale and femtosecond timescale

Oto Brzobohaty

Institute of Scientific Instruments of the CAS

Czech Republic

Optically bound matter levitated in vacuum

Shah Nawaz Burokur

LEME, UPL, Univ Paris Nanterre

France

Dual-band independent phase control based on high efficiency metasurface

Leonid Butov

University of California San Diego

USA

Interference patterns in condensate of indirect excitons

Tun Cao

Dalian University of Technology

China

Separation of Sub-2 nm Enantiomers in Metasurface

Tal Carmon

Tel Aviv University

Israel

Levitating photonics allows record resonance enhancement

Shumei Chen

Harbin Institute of Technology, Shenzhen

China

High-order Spin-Orbit Interaction in Second Harmonic Generation on Plasmonic Metasurface

Yidong Chong

Centre for Disruptive Photonic Technologies, Nanyang Technological University

Singapore

Topological defect states in photonic and acoustic lattices

Toon Coenen

Delmic, CL Solutions

Netherlands

Measuring dispersion and local optical properties with Cathodoluminescence imaging

Emiliano Cortes

Ludwig Maximilian University of Munich

Germany

Plasmonic and Photonic Catalysis

Filippo Costa

University of Pisa

Italy

EBG waveguides for contactless surface impedance measurements

Corentin Coulais

University of Amsterdam

Netherlands

Non-Hermitian mechanics with distributed robots

Aurélien Crut

Université de Lyon, CNRS, Université Claude Bernard Lyon 1, Institut Lumière Matière

France

Ultrafast thermo-optical dynamics of a single gold nano-object

Matthieu Davy

University of Rennes 1, IETR

France

'On demand' coherent perfect absorption in cavities tuned by reconfigurable metasurfaces

Costantino De Angelis

University of Brescia

Italy

Opto-thermally controlled beam shaping in nonlinear all-dielectric metasurfaces

Simone De Liberato

University of Southampton

UK

Cavity-induced single-photon wavefunction engineering

Uros Delic

Vienna Center for Quantum Science and Technology, Faculty of Physics, University of Vienna

Austria

Quantum control of levitated nanoparticles in an optical cavity

Emil Vosmar Denning

Technische Universität Berlin

Germany

Cavity-induced exciton localisation and polariton blockade in two-dimensional semiconductors coupled to an electromagnetic resonator

Maria G. Donato

CNR - IPCF, Istituto per i Processi Chimico-Fisici, Messina, Italy

Italy

Photonic force microscopy near dielectric surfaces with cylindrical vector beams

Jorn Dunkel

MIT Department of Mathematics

USA

Inverse design of active mechanical and electrical metamaterials

Sergey Dyakov

Skolkovo Institute of Science and Technology

Russia

Dyakonov surface waves revisited: waveguide effect and negative anisotropy

Tal Ellenbogen

Department of Physical Electronics, School of Electrical Engineering, Tel-Aviv University

Israel

Spin controlled nonlinear metasurface THz emitters

Radim Filip

Palacky University Olomouc

Czech Republic

Nonclassical Quantum Optomechanics

Ilia Fradkin

Skolkovo Institute of Science and Technology / Moscow Institute of Physics and Technology

Russia

Homogenization of resonant metamaterials

Javier Garcia de Abajo

ICFO - the Institute of Photonic Sciences

Spain

Optical Excitations with Electron Beams: Challenges and Opportunities

Davit Ghazaryan

Moscow Institute of Physics and Technology

Russia

Graphene monolayer and bilayer for twist-controlled resonant tunneling transistors

Pavel Ginzburg

Tel Aviv University

Israel

Optics and Optomechnics of Vaterite


Randall Goldsmith

University of Wisconsin Madison

United States

Spectroscopy and Sensing with Microresonators and Topological Photonics

Alejandro González-Tudela

Instituto de Física Fundamental-CSIC

Spain

Quantum optics meet topology: individual and collective effects

Rachel Grange

ETH Zürich

Switzerland

Metal-oxides for nonlinear or electro-optic devices

Xin Guo

Zhejiang University

China

Harmonic generation in optical micro/nanofibers with CW pump

Lucia Hackermueller

University of Nottingham

United Kingdom

Cold atoms in micromachined waveguides: a new platform for atom-photon interaction

Patricia Haro González

Universidad Autónoma de Madrid

Spain

How to trap nanoparticle at high temperature

Sabine Hauert

University of Bristol

United Kingdom

Swarm Engineering Across Scales

Alberto Hernández-Mínguez

Paul-Drude-Institut für Festkörperelektronik, Leibniz Institut im Forschungsverbund Berlin e.V.

Germany

Acoustic control of spin centers in silicon carbide

John Ho

National University of Singapore

Singapore

Sensing, powering, and actuating wireless implants with parity-time-symmetric systems

Young Joon Hong

Sejong University

South Korea

Non-covalent epitaxy of microrod heterostructures for flexible device applications

Paloma A. Huidobro

Instituto de Telecomunicações, Instituto Superior Tecnico-University of Lisbon

Portugal

Space-time metamaterials: dragging and amplifying light.

Pengfei Huo

University of Rochester

United States

Cavity frequency-dependent theory for vibrational polariton chemistry

Ognjen Ilic

University of Minnesota

USA

Multiscale Control of Optical Forces with Photonic Metasurfaces

Satoshi Ishii

National Institute for Materials Science / University of Tsukuba / JST-PRESTO

Japan

High aspect ratio structures for extreme anisotropy in effective thermal conductivities

Prashant Jain

University of Illinois at Urbana-Champaign

United States

Holes in the plasmonic chemistry story

Daen Jannis

EMAT, Univeristy Antwerp, Groeneborgelaan 171, 2020 Antwerp, Belgium / NANOlab Center of Excellence, University of Antwerp, Belgium

Belgium

SINGLE EVENT DETECTION IN TRANSMISSION ELECTRON MICROSCOPY FOR SPECTROSCOPIC COINCIDENCE EXPERIMENTS

Daniel Jaque

Universidad Autónoma de Madrid

Spain

Exploring single-nanoparticle dynamics at high temperature by optical tweezers

Jian-Hua Jiang

Soochow University

China

Bulk-disclination and bulk-dislocation responses in topological photonics

Aisling Johnson

Vienna Center for Quantum Science and Technology, TU Wien-Atominstitut / University of Vienna

Austria

Observation of collective superstrong coupling of cold atoms to a 30-m long optical resonator

Boubacar Kante

University of California, Berkeley

United States

Topological Lasers and Sensors

Dmitry Karlovets

ITMO University

Russia

New means for generating ultrarelativistic vortex electrons and to produce vortex ions and protons

Aviv Karnieli

Tel Aviv University

Israel

Quantum coherence of spontaneous light emission by free electrons

P. Donald Keathley

Research Laboratory of Electronics / Massachusetts Institute of Technology

United States

Nanoscale Free-Electron Emitters for Petahertz Processing of Optical Fields

Dmitry Kholodnyak

Saint Petersburg Electrotechnical University "LETI"

Russia

Broadband Metasurfaces Loaded with Non-Foster Elements

Oleg Kibis

Novosibirsk State Technical University

Russia

Light-induced electron pairing in two-dimensional systems

Junichiro Kono

Rice University

United States

Ultrastrong Coupling: Dicke Cooperativity in Nanostructures and Magnets

Alex Krasnok

CUNY Advanced Science Research Center

United States

Coherently enhanced wireless power transfer: from concept to realization

Michael Krueger

Technion - Israel Institute of Technology

Israel

Ultrafast low-energy electron microscopy of plasmonic fields

Julia Ramona Krug

Laboratory of BioNanoTechnology, Wageningen University and Research

The Netherlands

Ultra-high field nuclear magnetic resonance imaging: Opportunities and challenges

Mikael Kuisma

University of Jyväskylä

Finland

Interpreting Hot Carrier Generation and Utilization with Plasmonic Nanoparticles from Ab Initio Perspective

Sergey Kukushkin

Institute of Problems of Mechanical Engineering RAS

Russia

Nanoscaled silicon carbide on silicon: a new bandgap material for micro- and optoelectronics and its unique properties

Sergei A Kuznetsov

Novosibirsk state university

Russia

Electrically tunable metastructures based on liquid crystals for the short millimetre-wave range


Do-Hoon Kwon

University of Massachusetts Amherst

USA

Planar Modulated Reactance Surfaces for Endfire Antenna Applications

Bruno Laburthe-Tolra

CNRS - Paris Nord Unievrsity

France

Growth of quantum correlations in an array of dipolar particles

June Lau

National Institute of Standards and Technology

United States

Laser-free GHz stroboscopic TEM: construction, deployment, and benchmarking

Fabrice Laussy

Russian Quantum Center / University of Wolverhampton

United Kingdom

Polariton blockade as a particular case of self-homodyning

Dangyuan Lei

City University of Hong Kong

China, Hong Kong

A comparative study on nonlinear emissions from single dielectric and metallic nanoantennas

Geoffroy LEROSEY

Greenerwave, Paris, France

France

Shaping RFID wavefields with RFID

Geoffroy LEROSEY

Greenerwave, Paris, France

France

A wave physics approach to electronically steerable antennas

Daniel Leykam

National University of Singapore

Singapore

Leaky Wave Photonic Lattices

Beibei Li

Institute of Physics, Chinese Academy of Sciences

China

Magnetic field sensing using optical microcavities

David Lidzey

Department of Physics and Astronomy, The University of Sheffield

United Kingdom

Strong-coupling and polariton condensation in organic-semiconductor microcavities

Juho Lintuvuori

LOMA, University of Bordeaux / CNRS

France

Hydrodynamic self-assembly of inertial spinners

Johannes Lischner

Imperial College London

United Kingdom

Modelling nanoplasmonic hot carrier generation

Marco Liscidini

Department of Physics, University of Pavia

Italy

Generation of Photon Pairs by Parametric Fluorescence in Waveguide Arrays Supporting Topologically Protected Guided Modes

Fang Liu

Tsinghua University

China

Smith-Purcell Radiation Generated using Nanotechnology

Alessandro Magazzu

CNR-IPCF

Italy

Optical manipulation and investigation of cosmicdust and sea microplastics

Alireza Marandi

California Institute of Technology

United States

Topological Dissipation in a Time-Multiplexed Photonic Resonator Network

Enrica Martini

University of Siena

Italy

Manipulation of electromagnetic waves through periodic metasurfaces


Alexey Maslov

Lobachevsky State University of Nizhni Novgorod

Russia

Resonant optomechanics near interfaces

Sophie Meuret

CEMES/CNRS - UPR8011 - Toulouse France

France

Time-resolved Cathodoluminescence in a TEM

Alexander Mintairov

Ioffe Institute / University of Notre Dame

Russia

Self-assembly and selective area epitaxy of InP/GaInP2 quantum structures

Mohammad Sajjad Mirmoosa

Aalto University

Finland

Time-varying electromagnetic systems

Egor Muljarov

Cardiff University

United Kingdom

Using resonant states for refractive index and chirality sensing (tentative)

ALBERTO NALDONI

Regional Centre of Advanced Technologies and Materials-Palacký University Olomouc

Czech Republic

Plasmonic metal nitrides in solar energy conversion: heat or hot carriers?

Albert Nasibulin

Skolkovo Institute of Science and Technology

Russia

Tailoring electronic structure of SWCNTs for transparent and conductive film applications


Dragomir Neshev

The Australian National University

Australia

Novel nonlinear metasurfaces for frequency mixing and image up-conversion

Jack Ng

Southern University of Science and Technology

China

Optical Trapping and Binding from a Non-Hermitian Perspective

Sile Nic Chormaic

OIST Graduate University

Japan

Optomechanical manipulation using optical nanofibres

Beatriz Olmos

Eberhard Karls Universität Tübingen / School of Physics and Astronomy, University of Nottingham

Germany / United Kingdom

Collectively modified atomic Bragg scattering into a guided optical mode

Nicolae-Coriolan Panoiu

University College London

United Kingdom

Giant second-harmonic generation induced by double-resonant bound-states in the continuum of periodic nanostructures

Ikmo Park

Ajou University

Republic of Korea

Utilization of Solar Cell as a Metasurface for CubeSat Antenna Design

Armando Perez-Leija

Max Born Institute

Germany

Two-photon edge states in photonic topological insulators: topological protection versus degree of entanglement

Laura Pilozzi

National Research Council, Institute for Complex Systems - Rome

Italy

Tunable wave dynamics in photonic Aharonov-Bohm cages: the effect of engineered gauge fields.

Hannah Price

University of Birmingham

United Kingdom

Topological states in four spatial dimensions

Filipa Prudêncio

Instituto de Telecomunicações, Instituto Superior Tecnico-University of Lisbon

Portugal

Classification of topological phases of dispersive photonic crystals (Filipa R. Prudêncio, Mario G. Silveirinha)

Romain Quidant

ETH Zürich

Switzerland

Thermoplasmonics: Let us do something useful with metal losses

Mohsen Rahmani

Advanced Optics & Photonics Lab., Department of Engineering, Nottingham Trent University

United Kingdom

Thermally controlled metasurfaces for image generation and sensing applications

Davide Ramaccia

RomaTre university

Italy

Time-varying metamaterials and metasurfaces for antennas and propagation applications


Mikael Rechtsman

Penn State

United States

Nonlinear topological photonics

Janne Ruostekoski

Lancaster University

United Kingdom

Optical Magnetism and Huygens' Surfaces in Arrays of Atoms Induced by Cooperative Responses

Mark Sadgrove

Physics Department, Tokyo University of Science

Japan

Some topics in nano-particle transport using nanofibers

Jack Sankey

McGill University

Canada

Toward tabletop, quantum-limited mechanical sensing and new types of optomechanical control

Keiji Sasaki

Hokkaido University

Japan

Optical Force Spectroscopy of Nanoparticles Using Nanofibers

Jacob Scheuer

Tel Aviv University

Israel

Plasmonic metasurfaces laser driven particle accelerators

Christian Schneider

University of Oldenburg, Germany

Germany

Exciton-Polaritons in microcavities with embedded atomically thin crystals

Jon Schuller

University of California, Santa Barbara

United States

Reconfigurable metasurfaces via thermo-optics and metal-insulator transitions

Denis Seletskiy

Polytechnique Montréal

Canada

Optical refrigeration: from bulk to nanoscale phenomena

Elizaveta Semenova

DTU Fotonik, Technical University of Denmark / NanoPhoton-Center for Nanophotonics, Technical University of Denmark

Denmark

A quantum-dot single photon source on Si operating at the telecom C-band

Yuliya Semenova

Technological University Dublin

Ireland

Optical microfiber structures for multi-parametric sensing

Timur Shegai

Chalmers University of Technology

Sweden

Transition metal dichalcogenide metamaterials with atomic precision


Daniil Shilkin

Lomonosov Moscow State University

Russia

Optical manipulation using Bloch surface waves in dielectric multilayers

Yair Shokef

Tel Aviv University

Israel

Geometric frustration and topologically protected steady cycles in ice-like mechanical metamaterials

Daniel Sievenpiper

University of California San Diego

United States

Topological and chiral states in periodic structures

Daria Smirnova

Australian National University

Australia

Nonlinear waves in topological waveguide arrays

Birgit Stiller

Max Planck Institute for the Science of Light, Erlangen, Germany

Germany

Stimulated Brillouin scattering in liquid-core fibers

Alexander Szameit

University of Rostock

Germany

Two-photon quantum walks in Su-Schrieffer-Heeger lattices

Giulia Tagliabue

EPFL

Switzerland

Plasmonic Hot Carriers: From Solid-state to Photochemical Devices

Sergei Tikhodeev

Faculty of Physics, Lomonosov Moscow State University

Russia

Fano resonances in chiral metasurfaces

Alexey Toropov

Ioffe Institute

Russia

2D excitons in GaN monolayers: Basic properties and applications in UV optoelectronics

Christos Tserkezis

University of Southern Denmark

Denmark

Tailoring light emission with nanoparticles: plasmonics or dielectrics?

Odysseas Tsilipakos

Institute of Electronic Structure and Laser, Foundation for Research and Technology Hellas

Greece

Microwave realization of multiresonant metasurfaces for achromatic pulse delay

Alexander V. Uskov

P.N. Lebedev Physical Institute of the Russian Academy of Sciences / ITMO University

Russia

Resonance Generation of Hot Electrons through Discrete Levels at Interface Metal-Semiconductor

Ventsislav Valev

University of Bath

United Kingdom

Novel nonlinear chiroptical effects in 3D isotropic liquids

Giovanni Maria Vanacore

University of Milano-Bicocca

Italy

Ultrafast coherent manipulation of a free-electron wave function via electron-light quantum interaction

Vyacheslav Vdovin

IAP RAS

Russia

"Problems of sub-THz astronomy, radars and telecommunications: development of equipment and methods"

Vadim Veiko

ITMO University, St. Petersburg, 197101

Russia

Superresolution at laser action on thin metal films

Karen Volke-Sepulveda

Instituto de Física, Universidad Nacional Autónoma de México

Mexico

Exploring the upper limits of acoustical trapping

Giorgio Volpe

University College London

United Kingdom

Programmable Photonic Soft Materials with Active Colloids

Thomas Weiss

University of Stuttgart / University of Graz

Germany / Austria

Linear and nonlinear propagation of leaky modes in optical fibers

Shangran Xie

Beijing Institute of Technology

China

On-the-Fly Particle Metrology in Hollow-Core Photonic Crystal fiber

Yuanmu Yang

Tsinghua University

China

Metasurface For Multidimensional Light Sensing

Baile Zhang

Nanyang Technological University

Singapore

Photonic antichiral edge states

Zhexin Zhao

Stanford University

United States

Quantum entanglement and modulation enhancement of free-electron–bound-electron interaction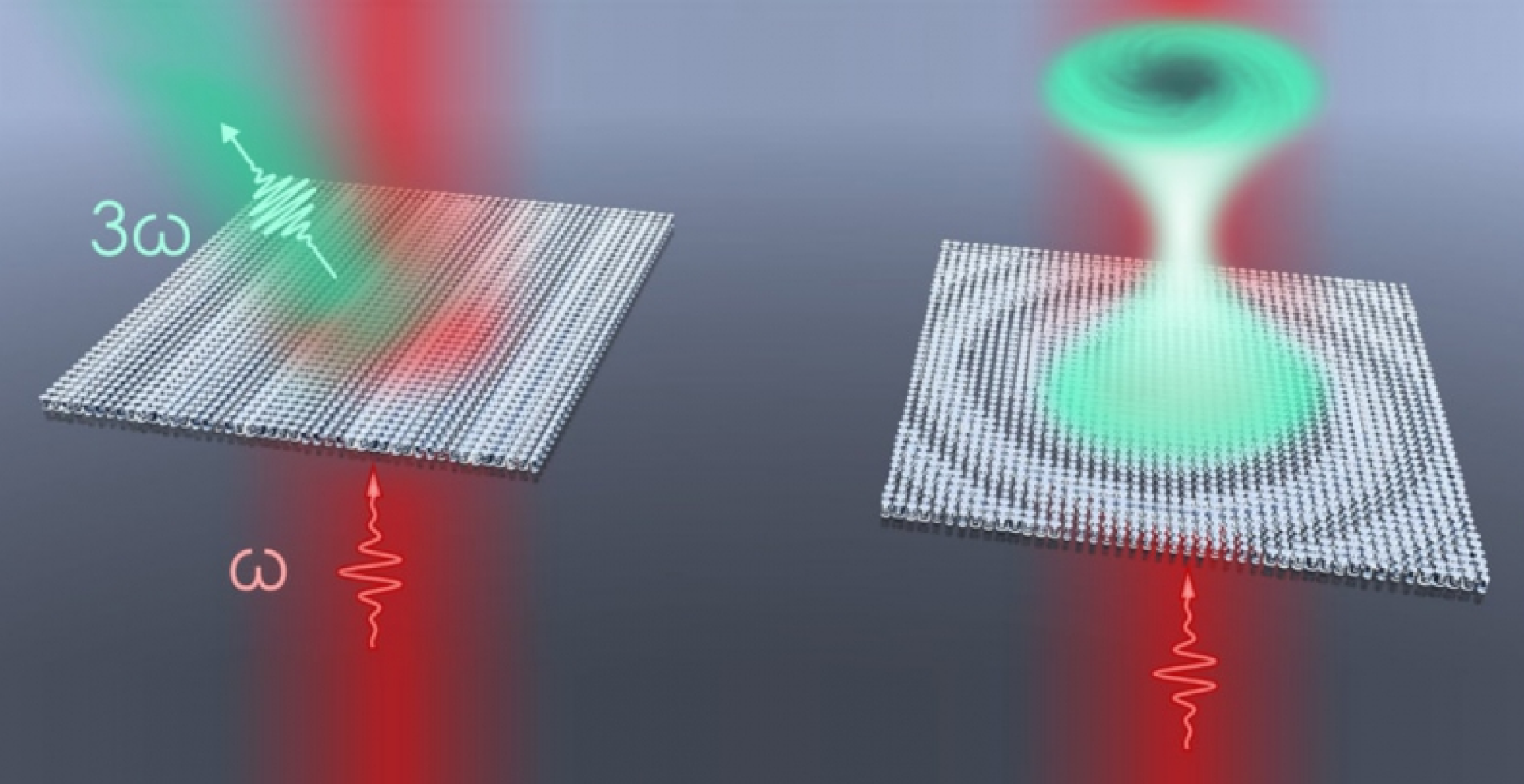 All-dielectric nanophotonics
Organizers:
We are organizing a symposium on All-dielectric nanophotonics in the framework of International Conference METANANO 2021 that will include the following sessions:
- Active Nanophotonics
- Nonlinear and Ultrafast Nanophotonics
- Metasurfaces and Nanoantennas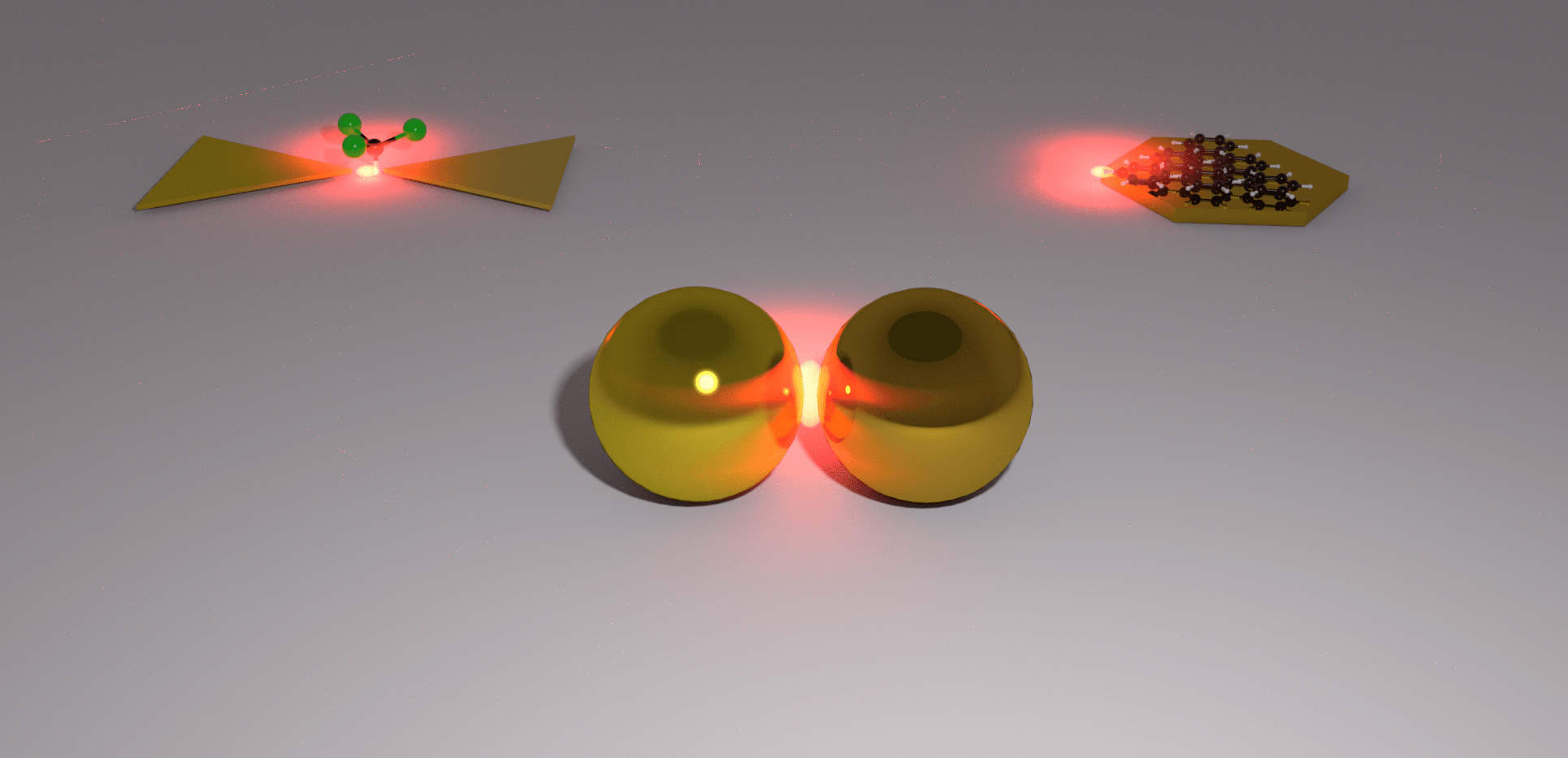 Plasmonics
Organizers:
METANANO 2021 is launching a special symposium on Plasmonics, which highlights strong light-matter interaction with plasmonic structures, thermally-driven optical effects in light manipulation at nanoscale with both plasmonic and all-dielectric nanostructures, various plasmonic and carriers dynamics under laser excitation.
The symposium consists of the following sessions:
- Strong Light-Matter Interactions in Photonic and Plasmonic Devices
- Thermal effects in all-dielectric and plasmonic nanophotonics
- Plasmonically driven processes and energy conversion
CONFERENCE
SESSIONS
To enhance the impact of the METANANO conference series, researchers within the scope of the conference are invited to suggest Special Sessions. Proposals should be completed by using this template. Please submit your proposal by 25th December 2020 to Technical Programme Committee (TPC) Chair Dr. Alexander Poddubny (a.poddubny@metalab.ifmo.ru) and CC to Conference Secretary Ms. Anastasia Kaptsova (anastasia.kaptsova@metalab.ifmo.ru).
All proposals will be reviewed by TPC. The TPC will score and rank submitted proposals based on scientific quality, timeliness, and interest from the conference community. The session organizers will have an authority for accepting papers for their session which will not be subject to a regular review cycle. Proposers will be informed about the TPC decision two weeks after the proposal's submission.
Alexander Poddubny
Tech. program committee chair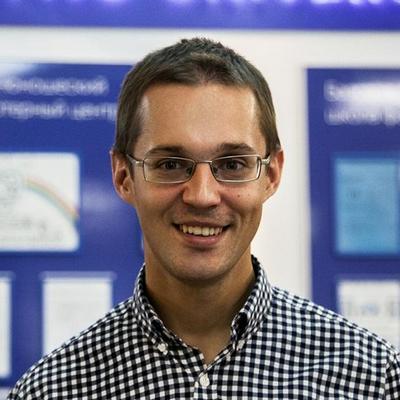 Pavel Belov
General chair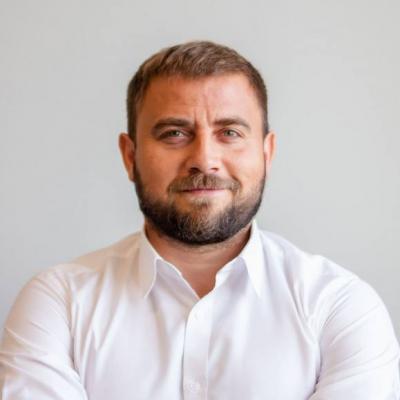 Anastasia Kaptsova
Conference secretary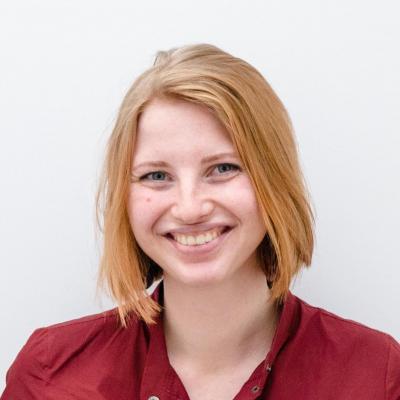 Julia Kuznetsova
PR manager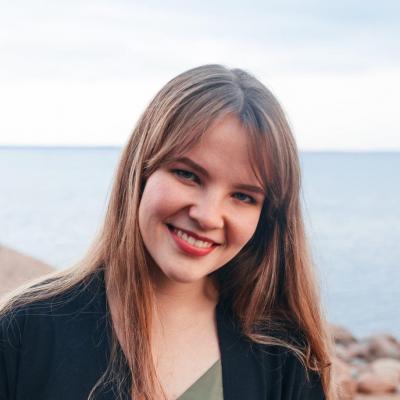 Sponsors
and
Partners
Do you want to become METANANO 2021 Sponsor or an Exhibitor?
Contact us if you have any questions about sponsorship or exhibition options.
REGISTRATION TO
THE CONFERENCE
We are always excited to see new faces at the conference and value when you return to us year after year.
So, we have decided to upgrade our payment policy and introduce a new system: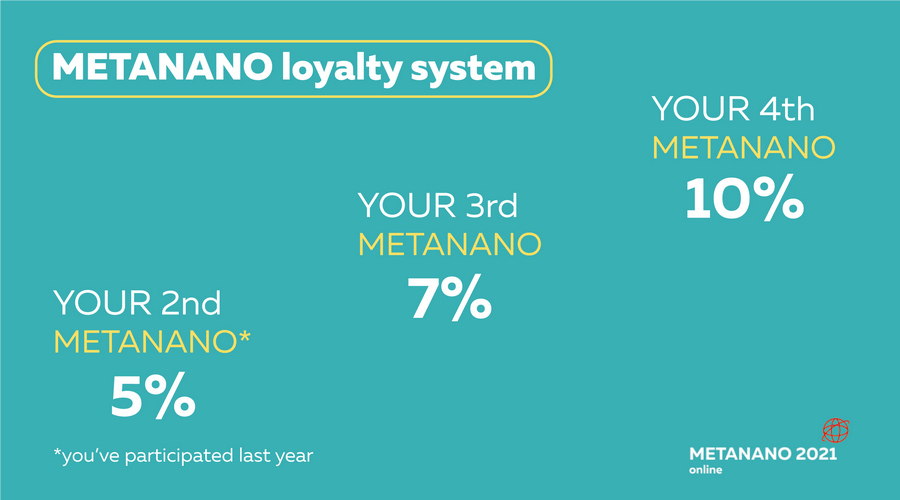 EARLY FEE PAYMENT IS EXTENDED UNTIL 31 AUGUST 23.59!
Starting from 1 September, the fee will be +10%.
The fee with proceeding includes publication of up to 2 papers.
REGISTRATION TO
THE CONFERENCE
| | |
| --- | --- |
| | Participant's bag |
| | Presentation |
| | Proceeding publication |
| | Lunches & breaks |
| | Welcome reception & gala dinner |
| | Social events |
Special Sessions Proposals
Grant Application Deadline
Paper Submission Deadline
Grant Application Results
Revised Paper Submission Deadline
PREVIOUS
EDITIONS OF
METANANO
Video